Work From Cafe - Grand Hallmark Hotel (Johor Bahru, Taman Molek)
Posted on April 22nd, 2019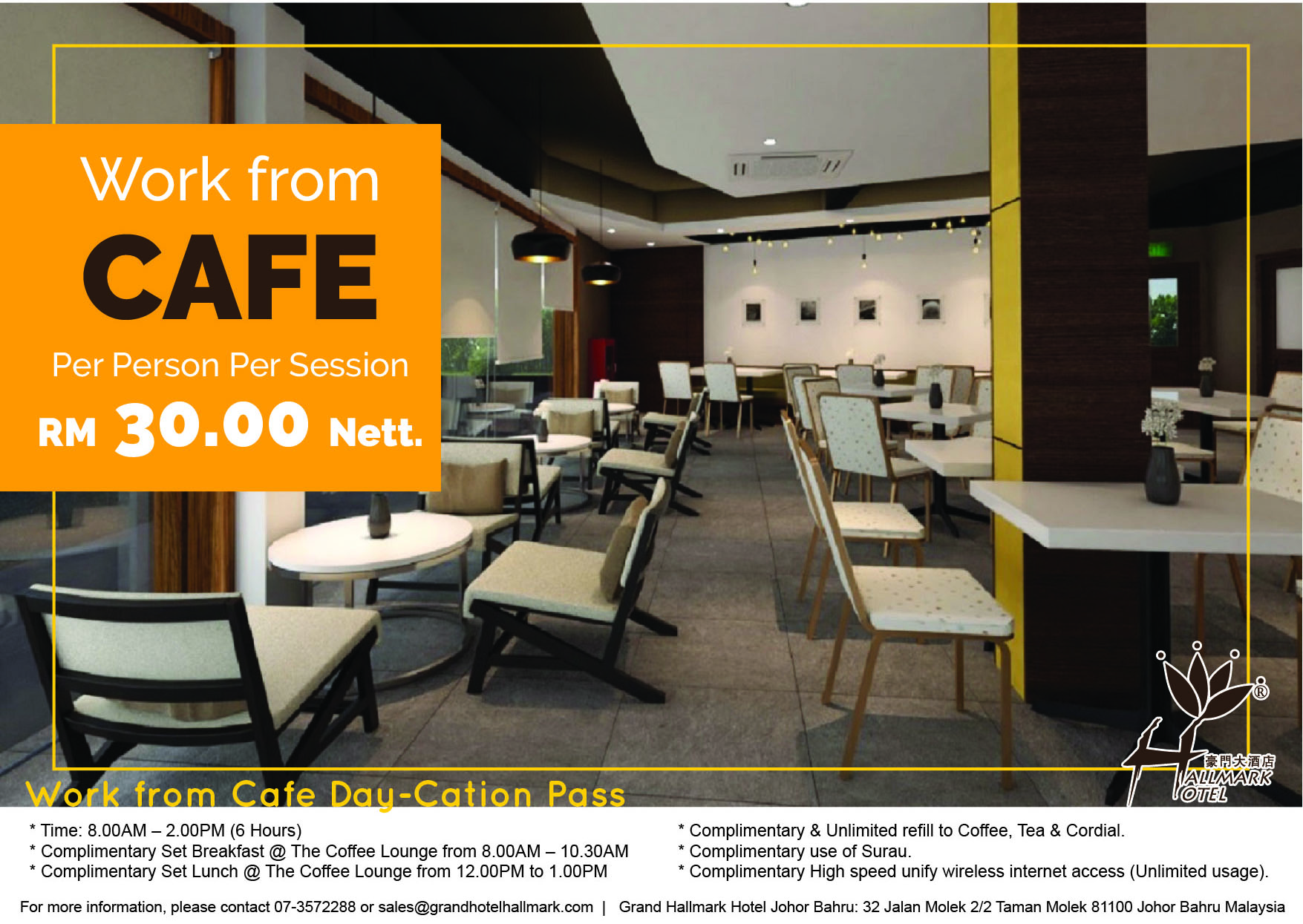 For inquiry, please contact us at 073572288 or email sales@grandhotelhallmark.com
For booking, please select outlet, Grand Hallmark Hotel - Johor Bahru and select the date to book.
Important Note:
Please take note Work from Cafe Package is NOT a room package.
This package is a work package and guest will be randomly assigned a table and seat in cafe to work (8AM - 2PM).

Inclusion: 1 Set Breakfast, 1 Set Lunch for 1 Person, Unlimited Coffee, Tea and Cordial, Unlimited Wifi. All food served is Halal. Guest welcome to use surau limited to 1 person at a time.
Access: MySejahtera for check in, Laptop chargers, Power Banks are most welcomed.